Electroneum has launched ETN mobile top up on all major mobile operators across Uganda, Nigeria and Tanzania, providing nearly 100% coverageof subscribers in the African regions.
If you are into cryptocurrency, you'll know that Electroneum (ETN) is a cryptocurrency startup based in England, and has launched its mobile top-up service across 15 mobile operators in Uganda, Nigeria and Tanzania.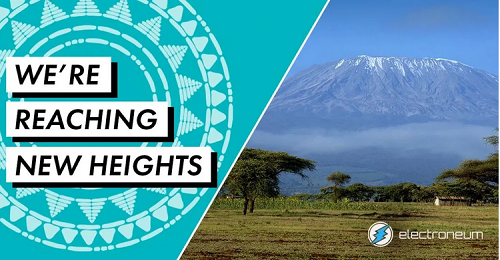 This means that Electroneum users can now use their ETN to top up Africell, Airtel, MTN and Telecom in Uganda. In Nigeria, they have access to 9Mobile, Airtel, Glo Mobile and MTN. And in Tanzania, they can top up Airtel, Halotel, Smart, TTCL, Tigo, Vodacom and Zantel.
"We are pleased to announce the launch in these three African nations, where we see a clear opportunity to enable Electroneum users to top up mobile airtime through a third-party provider of the major mobile network operators. This is yet another step in our strategy to drive mass adoption."
Electroneum is the only cryptocurrency start-up that enables its users to top up their mobile phones directly through their mobile app at a tap of a button. The mobile top up service has proven significantly successful in the first three countries where Electroneum has launched top ups, which is why the expansion to more countries is expected to continue.
As an example of the viral success, Ells revealed that last month in Brazil alone, nearly US$30,000 worth of ETN top ups were reported.
More than 300 million people now have the ability to top up their mobile phone airtime and data with ETN.
Beginning from Q1 2020, Anytasks freelancer and Taskschool free e-learning platforms will be fully launched where you have the opportunity to sell your skill and earn ETN as a reward, just like what we have on fiverr.
Whether you are unemployed or just looking for a better way to earn extra income online, Anytime freelancer is here for you, sell your skill, earn ETN in return.
How to Join Anytasks Freelancer
It will be launched this November 2019, and you can click here to become a beta tester.